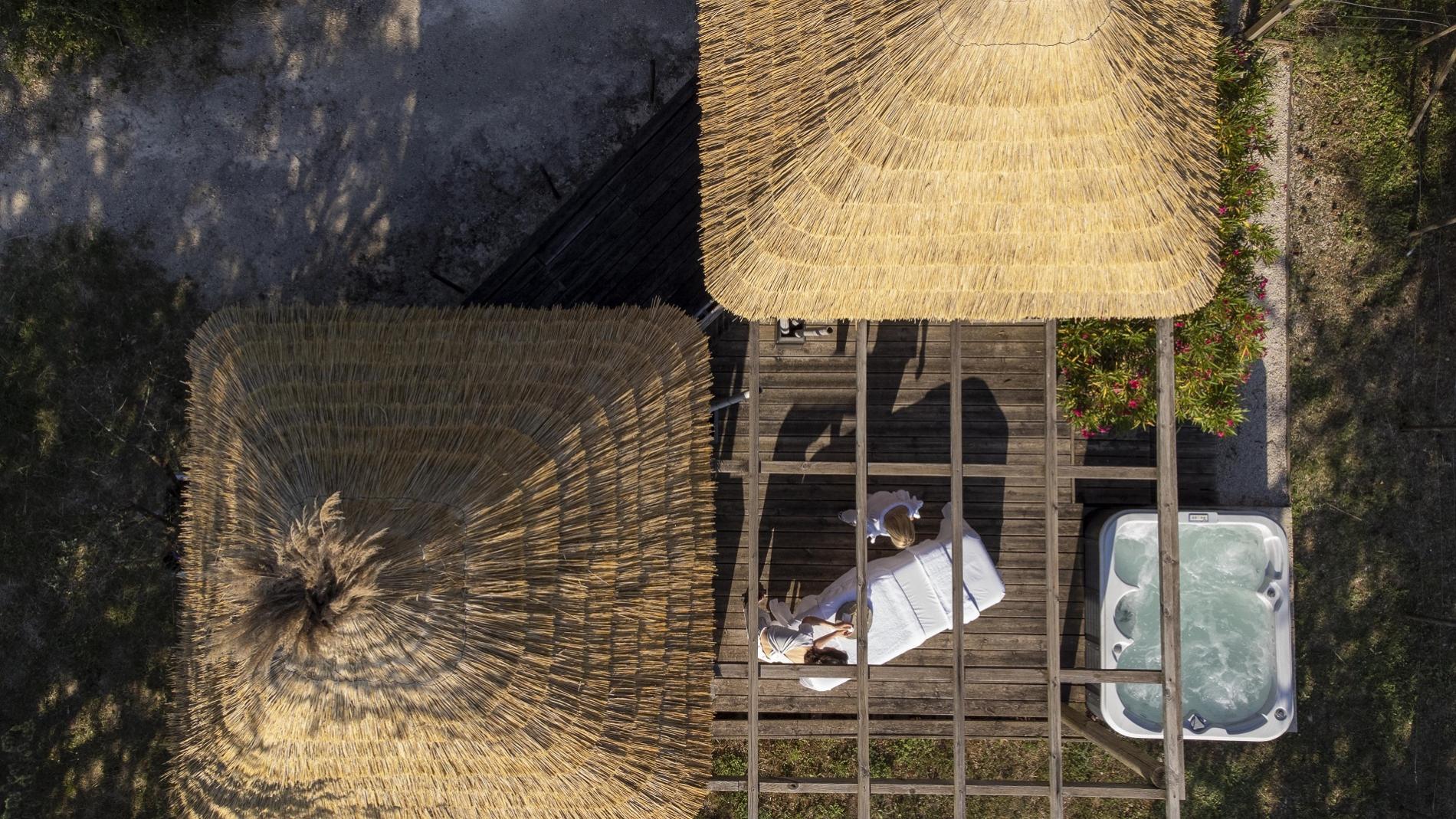 Spa and well-being hotel in Ardèche
Let yourself go with a time just for yourself ...
At Mas du Terme, we have planned everything for your well-being. Generously inspired by the nature which surrounds it, the SPA at Mas du Terme proposes a delicious relaxing break to compose according to your desire of the moment.
This dedicated area proposes a spa, a sauna and a range of massages complemented by an outdoor swimming pool with two pools, one dedicated to swimming and the other to relaxation, separated by a median composed of rocks and plants.

Bar, pergolas, tables and deckchairs adorn the pool area to fully enjoy each ray of the sun at any time of the day. A rustle, that of the wind in the pines. A silence, that of benevolent nature. You feel quite simply contented!